Hellenic American Union join forces with PM2 Alliance as an Affiliated Training Provider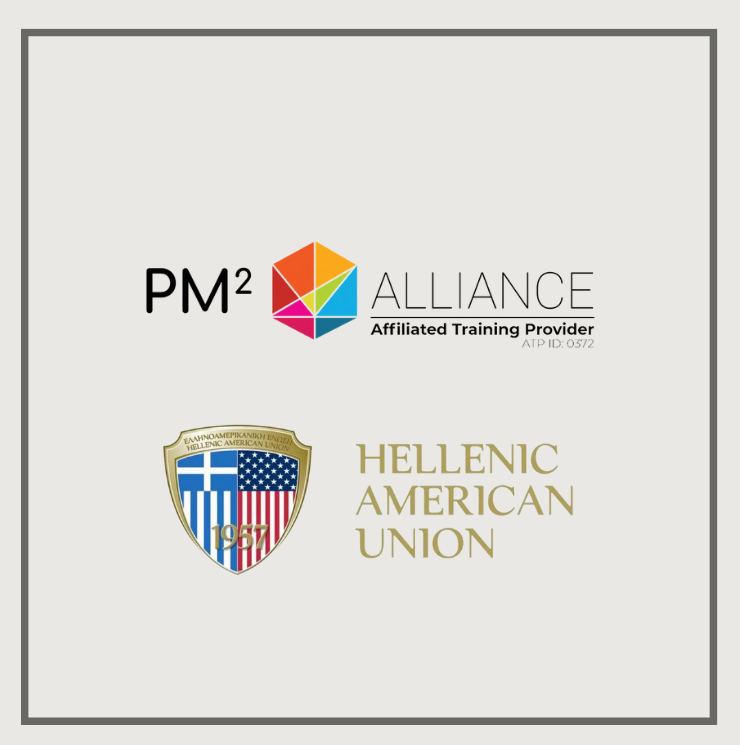 Hellenic American Union is now a PM2 Alliance Affiliated Training Provider, offering the official prep courses for PM2 Certifications.
PM2 Alliance is an international member-driven and volunteered non-profit organization, founded by PM² certified practitioners, that has developed a 3-level scheme of professional certifications aligned with the PM2 Methodology.
PM² is a Project Management Methodology developed by the European Commission, which incorporates elements from a wide range of globally accepted project management best practices described in standards and methodologies such as PMBOK, PRINCE2, IPMA-ICB. It also captures operational experience from projects run within the European Institutions.
Hellenic American Union as an Affiliated Training Provider, offers preparation courses and the examinations for the Level 2 - PM² Essentials and Agile PM2 Essentials Certifications.
See our next PM2 Exam prep courses