Cybercrime - an ISACA Athens Chapter event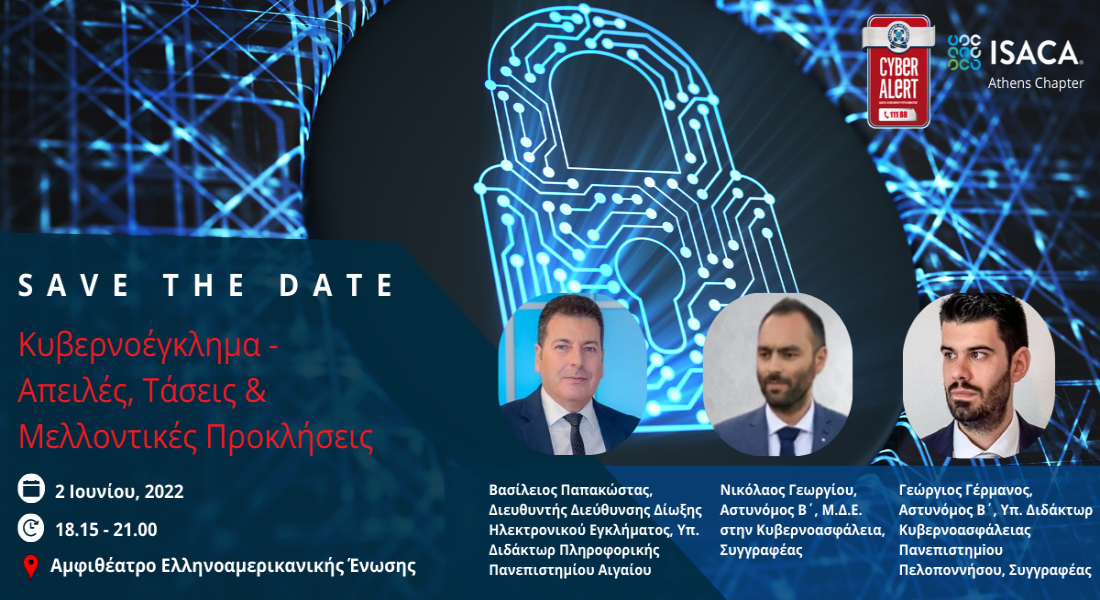 ISACA Athens Chapter invites you to attend an event dedicated to current Cybercrime threats and challenges with distinguished speakers from the Cyber Crime Division - Hellenic Republic Ministry of Citizen Protection.
The event will be held in Greek.
ISACA Members will receive 3 CPEs
Venue Information
The event will take place in the Hellenic American Union Auditorium.
Pre-registration is required.
Register Now