AI & Digital Marketing Trends 2023, 17 January 2023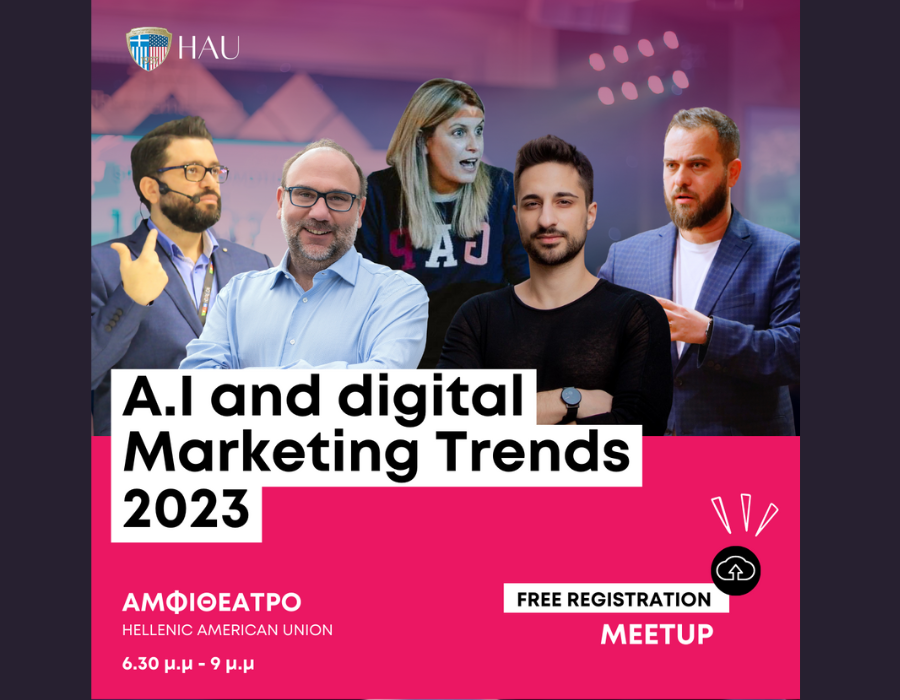 AI & Digital Marketing Trends 2023, 17 January 2023, 18:30 - 21:00, Hellenic American Union Auditorium
Join us for a free event on AI and digital marketing trends in 2023.
Learn from industry experts and the instructors of the HAU Certificate in Digital Marketing, as they share their insights on the latest developments on AI and more digital marketing breakthroughs, and how they can be applied to drive your business forward.
The speakers:
Konstantinos Androutsos, CMO, RoiX, Academic Advisor, HAU Certificate in Digital Marketing
Panagiotis Kakolyris, COO, SocialDoo, Steering Committee Member at ENoP - European Network of Political Foundations
Dimitris Nikolakopoulos, Chif Digital Officer, Attica Media Group, capital.gr
Vicky Dallas, CEO, 9AM
Vassilis Stathopoulos, Director of Strategy & Content, Ad World Conference, Co-founder SalesCaptain, SaaS Specialist
More information about the program will be announced very soon. Stay tuned!
Pre-registration required.
Register Now