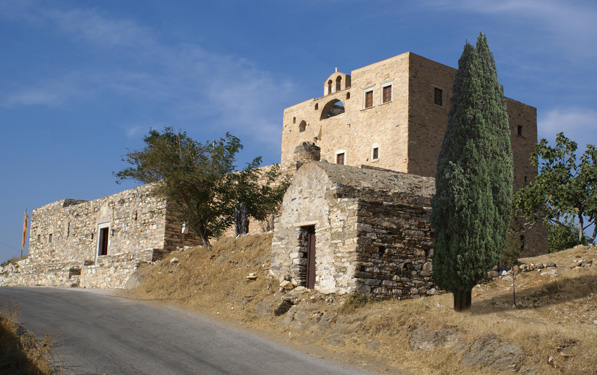 Naxos Festival opens its gates for the 21st consecutive year, featuring a multifaceted cultural program with the support of the Hellenic American Union.

The festival opens with Nikos Moschos' exhibition Animated Connotations. Eighteen paintings and two sculptures, using an ambiguous and symbolic language, bring forth the inner landscapes of Moschos' psyche, inviting us to use our imagination to complete the artist's vision.

The exhibition is curated by Mario Vazaios and will run from June 26th till September 26th, 2021, at the historical site of Bazeos Tower, Naxos.
The festival is organized under the auspices of the Hellenic Ministry of Culture and Sports.
For more information and the complete program of the festival's activities, click here.